Some natural-light pictures of the alpaca fleece for the workshop…
This beautiful fiber is actually seconds (Andy's blanket is the one being saved for competition), but it's absolutely delicious.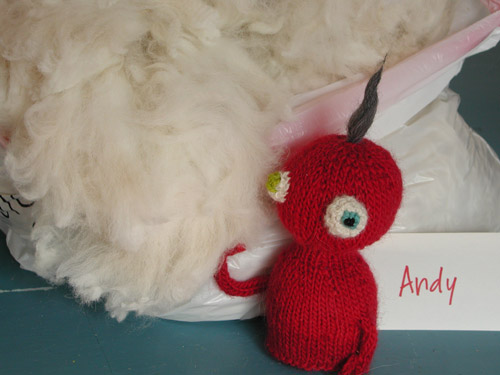 And here is Andy himself:
Pretty cinnamon fleeze from Bronzy: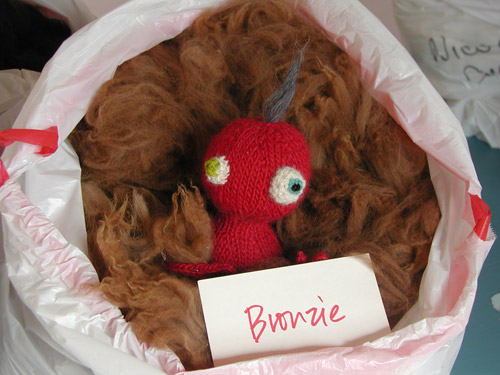 Miss (or Mister…?) Bronzy, looking quite regal.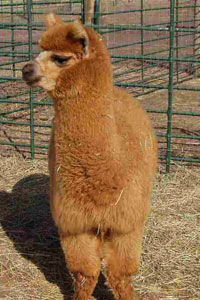 Fluffy white goodness from Mr. Carl: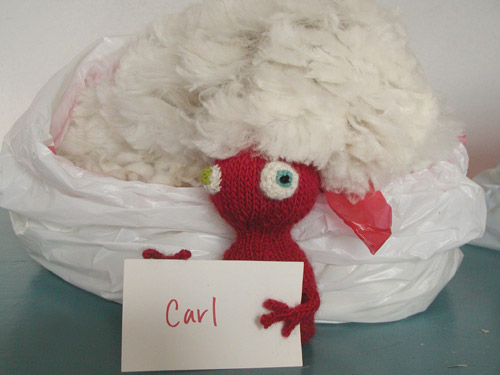 And Carl, wearing his own fleece: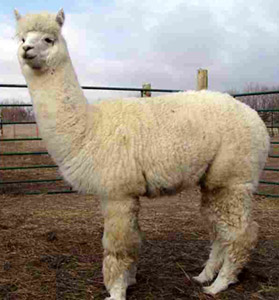 Black with some dark chocolate tips from little pop-eyed baby Ci-Ci: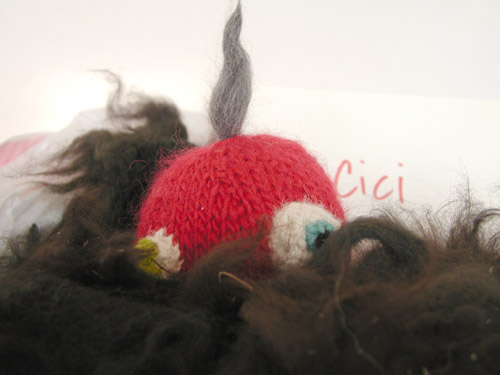 Look at little Ci-Ci! If you think she's adorable here, you should see her bald! She looks like a muppet!
Hot chocolate from Hannah: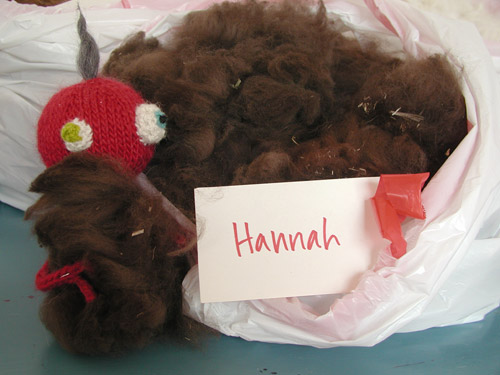 Miss Hannah: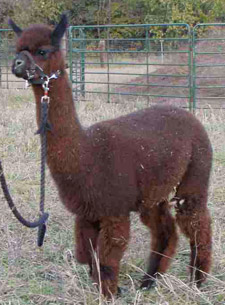 Velvetly Liana. Interestingly, the blacks were the heaviest. I think they hold way more dust for some reason. They seemed dustier.
Naked Liana, Ci-Ci's mama, freshly shorn: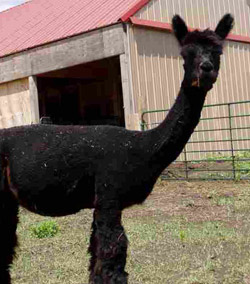 Pretty fawn-colored fleece from Tino:
Naked Tino (so! cute!):
And finally, white tipped with a little dusky gray from sweet-faced old Valley Girl "Val":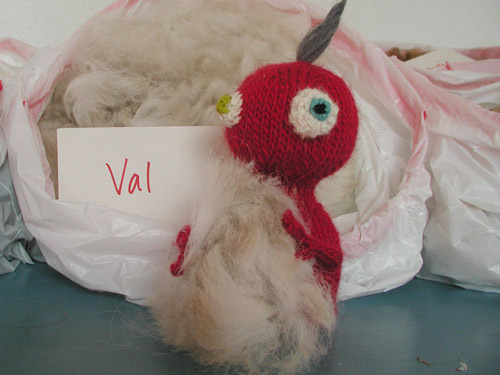 And the matron herself:
Hurrah! The gang's all here: