Twyla was born a couple months before Literary Knits hit the shelf. Right around publication, Wiley (the publisher) did a bunch of reorganizing, so most of my pre-publication contacts disappeared. Between the kiddo and losing my editorial anchor, my paper baby was kind of left to fend for itself as the struggle to adapt to my human baby occupied most of my mind and time. Months whizzed by, and suddenly my new book is not so new.
This is all to say that with the amazing but confounding time vacuum that is motherhood, along with all the usual demands of running The Harveyville Project, and what felt like a crippling parade of animal crises over the last year, I've rather neglected Literary Knits, a book that I relished writing and that I'm terribly proud of.
When I decided to plunge into almost 2 years of untouched ravelry emails, I discovered the lion's share of pattern questions were about the Daisy Cloche. It's a fairly advanced pattern to begin: it has an allover pattern stitch worked with short rows, a lot of switching between needle sizes, and repeated binding off and picking up. On top of that, it has errata (the PU numbers of the concentric circles were off a stitch–luckily, brought to my attention early).
Many questions were basic knitting definitions/techniques (e.g., working in pattern or binding off in pattern), but there were a few problems I just couldn't visualize without reviewing the pattern pretty closely. It's way too late to help out the few angry knitters who I inadvertently neglected in '13, but I can help out future knitters who might want to make one of my favorite patterns, and hopefully redeem poor Daisy's reputation in the process.
Since it's been almost 3 years since the last time I knit Daisy (it was the first pattern I wrote for the book), I decided to knit it again myself to figure out where the pattern is vexing.  And so that I make good use of what I learn while it's still fresh in my mind, I'm going to host a Daisy Cloche knitalong this August (I'm going on vacation in July, and you know how swamped you always are in the weeks before vacation, especially when you're self-employed). I just created a ravelry group for Literary Knits. If you're interested in the Daisy Cloche Knitalong, or if you've made any patterns from the book, please join and share your Literary Knits FO with the group!
(BTW, it's embarrassing how my mind handles criticism. My first impression was of a sea of angry emails about the hat. I even hid from my ravelry mail for a couple more weeks. But when I actually began to review them all to compile a precise list of problems, I discovered it was actually just a handful of criticisms–and just one that was marginally nasty–and another handful of fairly straightforward questions. Funny how your mind will give one snide critical comment so much more weight than a lot of glowing comments and a few friendly questions…. Which is, I suppose, why people always say not to read comments.)
In other news, I have a 7 used spinning wheels & a used carder on etsy right now. I've decided I should be a real grownup businessperson and only keep current models I actually sell in my Fiber School lineup, so I'm dispatching everything else. Poof! If you're local, you can pick it up and save the shipping (email me to make arrangements so I can cancel the listing; I'll also knock off an extra 5% if you pay cash).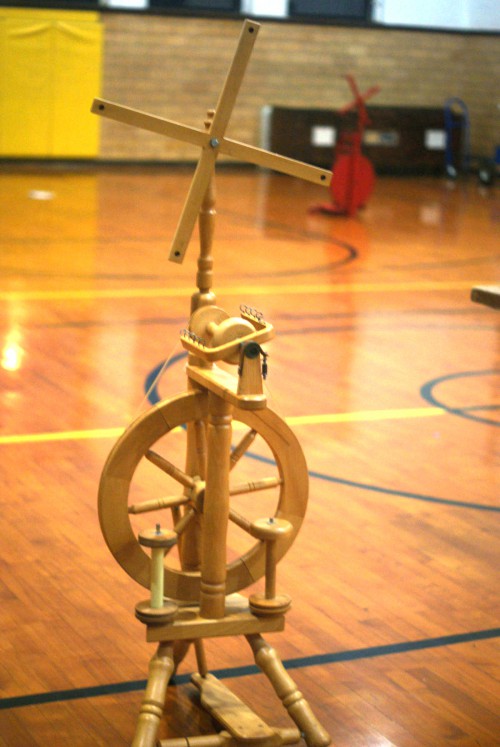 Vintage Werekink w/ skeinwinder frame (needs dowels) & 3 2-speed bobbins, $275.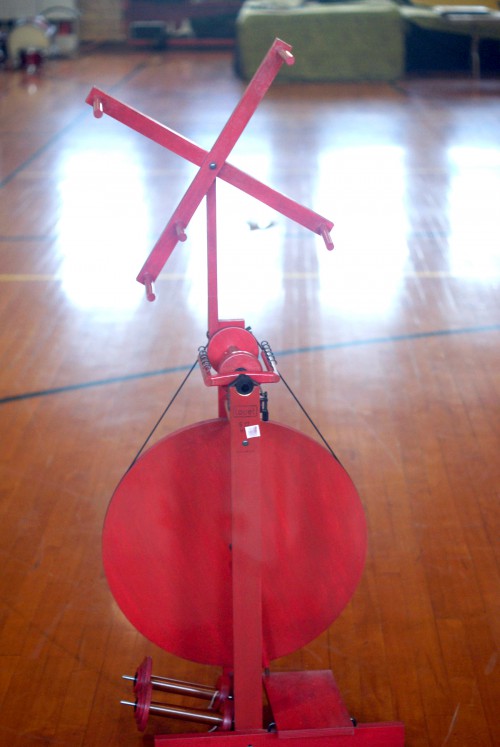 Red Louet S17 with skeinwinder and 3 bobbins, $325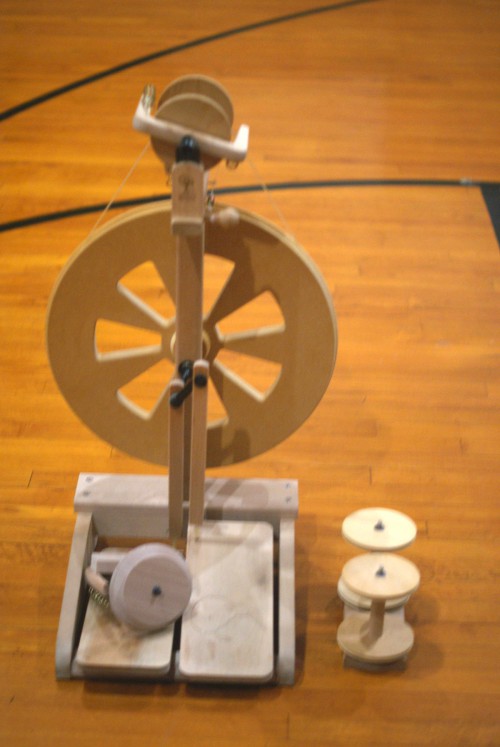 Unfinished Ashford Kiwi with jumbo flyer and 3 jumbo bobbins and kate (plus original flyer but not bobbins), $275.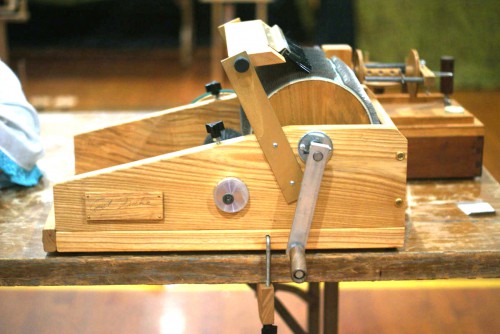 Fricke Signature drum carder, $400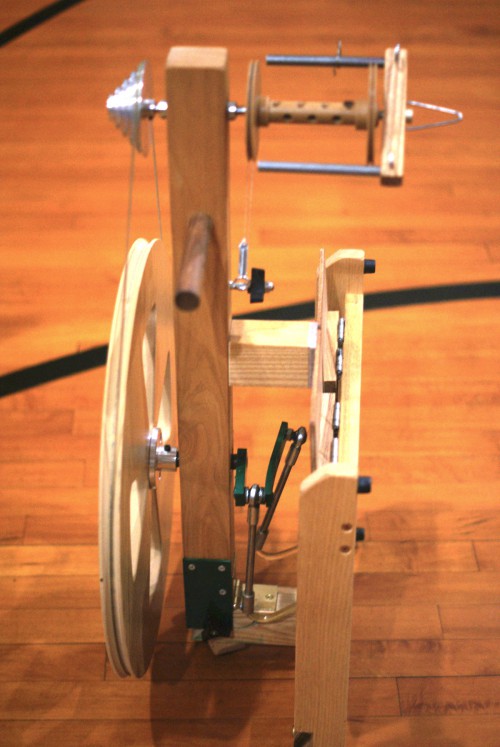 Fricke folding double treadle with 4 bobbins and kate, $375.
Fricke e-spinner with foot pedal, 4 bobbins, and kate, $365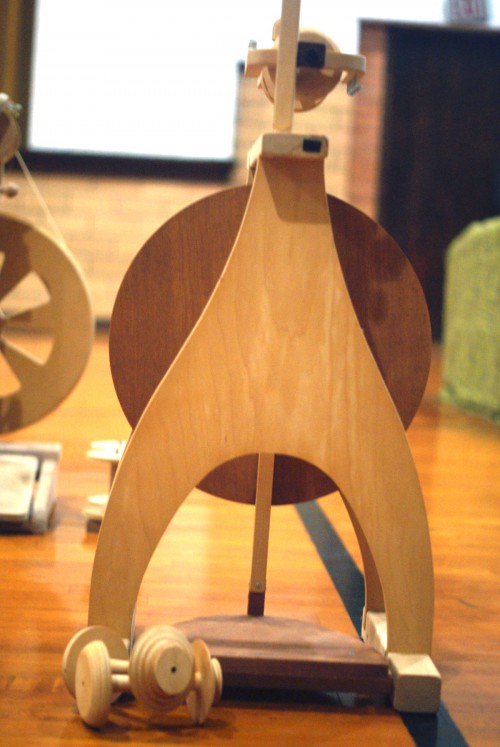 Clemes Modern Wheel with 3 bobbins, $335