I present: My stash.
Normally all the stuff on the floor is hidden away int he cupboards, but I thought I'd walk it out and face it all at once.
But I always know what I have, because I keep a reference ball (tagged with the total number of balls) in the top cupboards. Well, theoretically, anyway. Sometimes I forget to make a reference ball, and sometimes it's hard to see the forest for the trees. I was quite delighted and suprised at some of what I found when I pulled it out.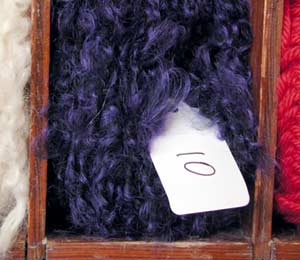 The only mitigating factors I can produce are that a couple of bags are for freelance projects, a couple of bags hold works-in-progress (but most of those are in another place), and a couple of bags were left over from my book.
I'm a born collector. I can't just get what I need of anything, or even what I might conceivably need, ever. I have to get it all.